Nylon Satin Ribbon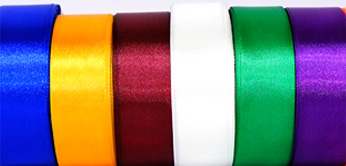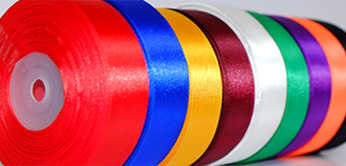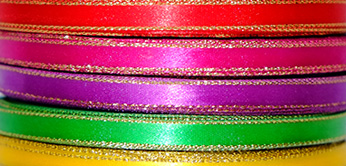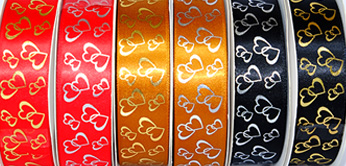 One of The Ribbon Shop's most valued product offered is our Nylon Satin Ribbon Singapore. It has a shining surface and vivid colors that add an elegant style to any occasion – corporate or non-corporate. Our nylon satin fabric is tough and yet smooth to the touch! With our fabric, there are boundless creative ideas for gift-wrapping and crafting purposes!
We have been providing nylon satin ribbon to all our customers in Singapore for many years. Our nylon satin ribbon Singapore is used in many occasions or events such as dancing events, wedding or matrimonial events, anniversaries, decoration purposes and etc. The Ribbon Shop has a great variety of colors and styles to suits your every need. Unfortunately, we are unable to showcase all the beautiful images on our website. We do encourage you to drop by our shop/showroom to browse through our gallery of beautiful nylon satin ribbons.
As one of the leading nylon satin ribbon supplier in Singapore, we are confident to meet your demands and requests. If you do have any special requests, do not hesitate to contact us and we will do our utmost to help you. Over the years, we have done many interesting and often, time sensitive project and we are sure we will be able to help make your event/requirements a success!
For more information, please contact us.