Metallic Ribbon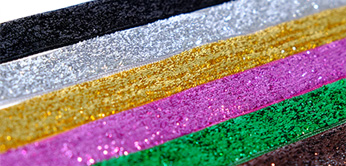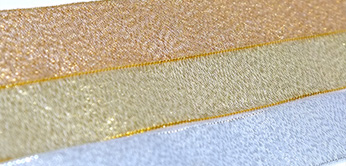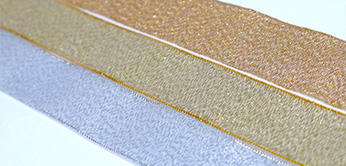 Metallic Ribbon Singapore is a perfect complement to your packaging and holiday gift wrapping requirements. Our metallic ribbons comes in a wide range of colors, sizes and styles. Over at The Ribbon Shop, our metallic ribbon collections is one of the most diverse and complete in Singapore. We have numerous kinds of design and patterns for you to choose from. From our variety of choices, you can be creative with your packaging for all kinds of occasions.
It is true that our metallic ribbons bring a spark of delight to your gift packages.
Over the years, our customers base for metallic ribbon Singapore have grown by leaps and bounds. Do you know that the metallic ribbons used for your Christmas wrapping/CNY wrapping is all supplied by us? As one of the most experienced and knowledgeable metallic ribbon provider in Singapore, we have undertaken projects/contracts of various sizes big and small.
As one of the leading metallic ribbon trading companies in Singapore, we do stock a great number of metallic ribbon quantities, in various colors as well. We are confident to meet your requirements and demands. A lot of customers have repeatedly come back to us because of our dedication at work, as well as our economical pricing and exceptional customer service. With our good record of loyal customers supporting us for many years, we are confident to meet your demands and we are quite sure that you will come back to us for repeat order due to our dedication towards our services as well as products.
For more information on Metallic Ribbon Singapore, please contact us. Do you also know that we sell other products such as Grosgrain Ribbon, Ultrasonic Ribbon, Nylon Satin Ribbon, Wired Ribbon & all sorts of customised ribbons? We are confident to meet your strict requirements and we are definitely your no. 1 choice in the ribbon industry!

Do call us at 6298 8000 or email us at kenny@theribbonshop.com.sg for more info.